Discover what works
Lifestyle medicine is not one-size-fits-all. Neither is LiLo.
With our flexible business model, you choose the configuration you need for your business, practice, product or customers.
And then we build it together.
We morph LiLo into the configuration you need…
… to integrate individualised lifestyle medicine into your health care services – aligned to your needs, your budget and your constraints.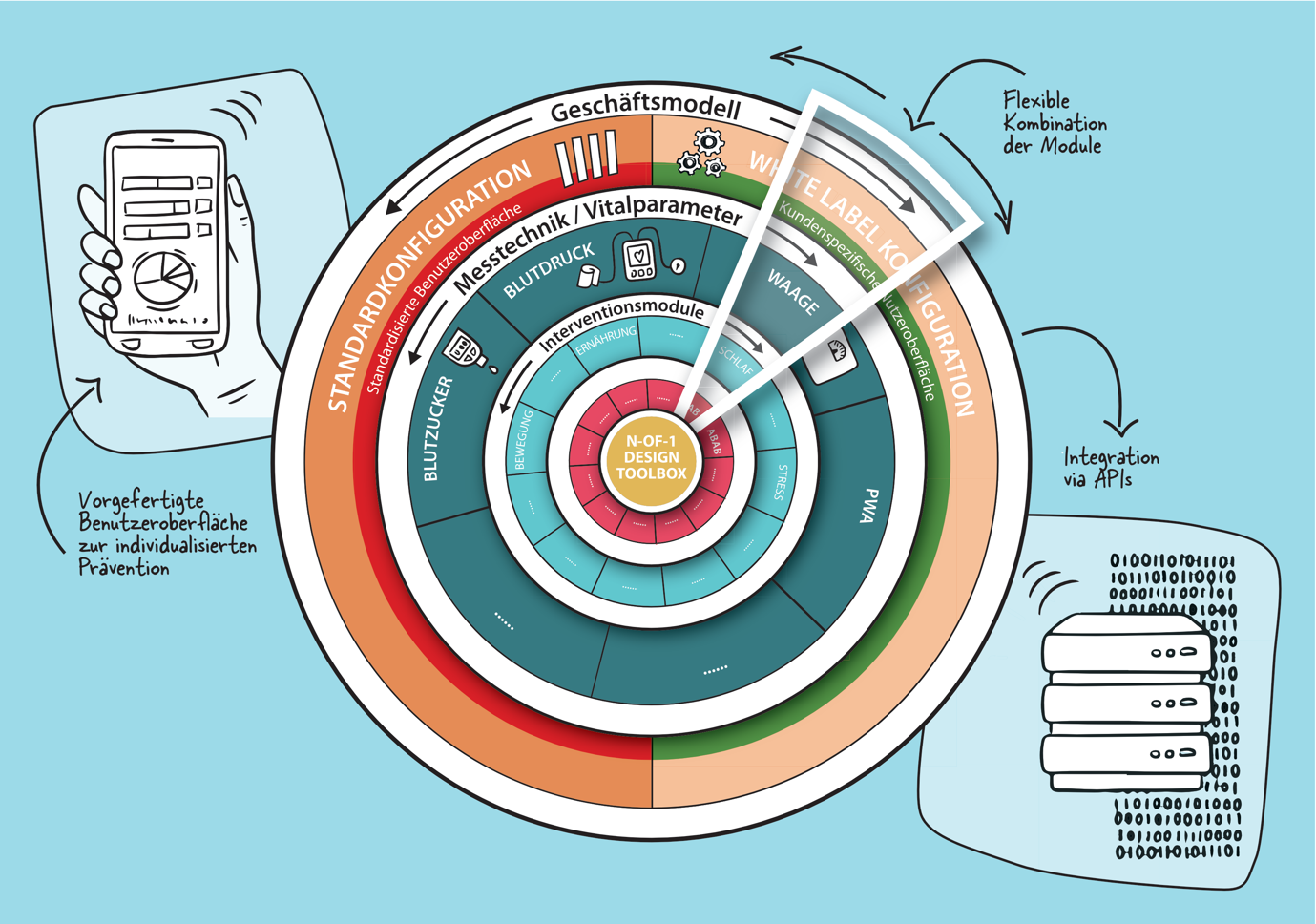 Whether as white-label plug-in or stand-alone, you decide on:
the health objectives

the selection of interventions

the availability and level of personal coaching

the location of the server (external or internal)

the interfaces

the possible on-boarding of our health experts


the supporting health services (seminars, lectures, health days).
LiLo's features
Operationalization N-of-1
suitable for laypersons
evidence-based
guideline and GDPR compliant
"medical grade mHealth tech integration
Integration with electronic health records (eHR)
Access rights and group management
Notification management
Scalable
Project-specific configurations & layouts
Can be integrated into existing structures
Support
Onboarding specialist/scientist
Dedicated contact
Seminars, lectures, Health Days
Newsletter (medical topics – in layman's terms

)
Be part of it
LiLo is in beta mode for corporate health management and physicians until the end of Q2 2023. We want to align LiLo with user needs.
For companies this means: You can apply for an implementation of LiLo in your corporate health management.
Prerequisites:
An active user base of >200
Term 1 year
Cost coverage for required mHealth devices